The Collector Receives Data From Soil Sensors & Re-Transmits via WiFi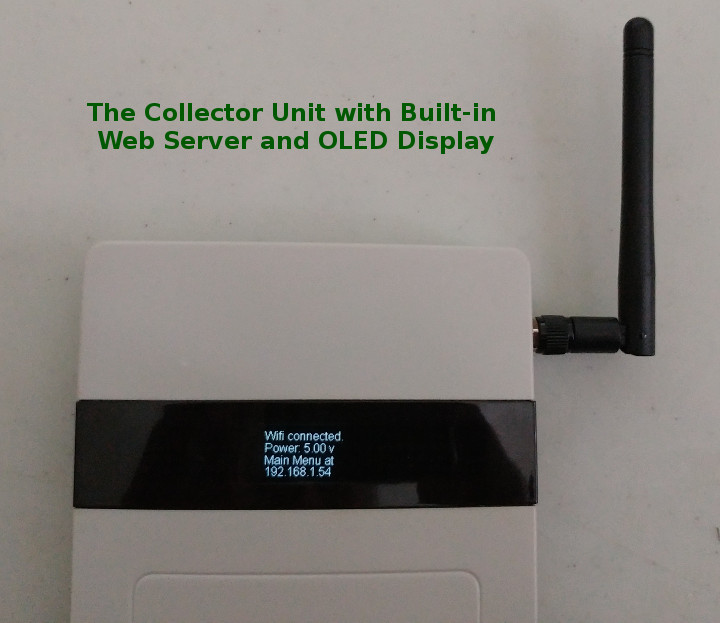 Built-in Web Server
The GrowerNode™ G.R.O.W.S. system uses the Collector to receive data from wireless soil moisture sensors that also monitor temperature, light levels, fertilizer concentration, and battery condition. The built-in web server and OLED display makes it very user-friendly ...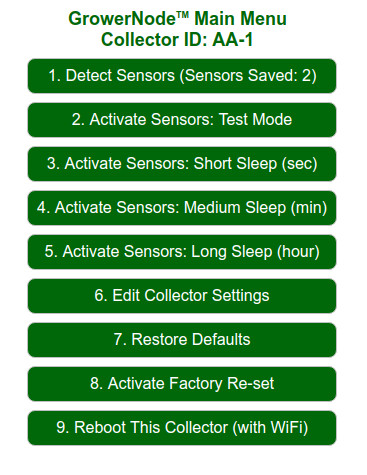 The Collector unit will detect and receive data from all soil sensors within about 50 feet, and you can decide with a checklist which sensors you want included in the group. The data is subsequently forwarded to a destination host that you designate by entering the IP address of the host. It can be a local computer in-house, or it could also be a service on the cloud, such as Ubidots or Digital Ocean.
See Your Data on a local Raspberry Pi
We are big fans of the Raspberry Pi single board computer (SBC), which made its educational debut in 2012. This very capable, very affordable computer, running the Linux operating system (Raspbian version), was designed at Cambridge University primarily as a low cost solution for students to learn programming.
It was predicted to sell perhaps 10,000 units, but it very quickly took off and sold several million in a few short years. It has enough power to run the awesome Node-RED visual display system AND do regular computer activities like sending email, browsing the net, running a spreadsheet, etc. (standard programs that come with it).
There is a huge user community, with vast resources about how to do things with it, and if you have a particular application for it, chances are that someone has already done it and written about it in the user forums.

See Your Data on the Cloud
You can also forward the data to an external cloud based system, such as Digital Ocean. Here is an example display captured from a cloud server running Node-RED: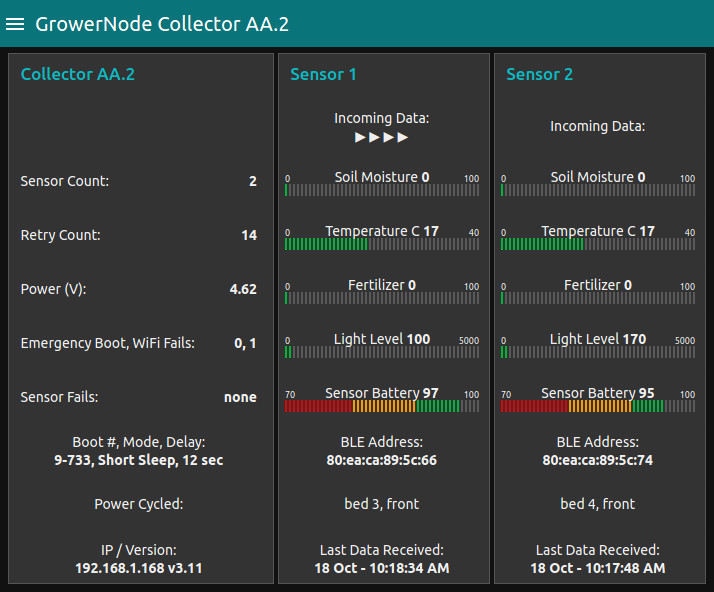 Need More Info? See Article Series Below ...
You can purchase the soil moisture sensors, along with the Collector units in our sister DIY online store DIY online automation store.
We sincerely hope you enjoy our advanced technology products; if you have any questions, please contact us at any time!
Adrian Biffen
Senior Partner
GrowerNode™ Greenhouse Automation
G.R.O.W.S. System Article Series