Main Menu: Restore Default Timing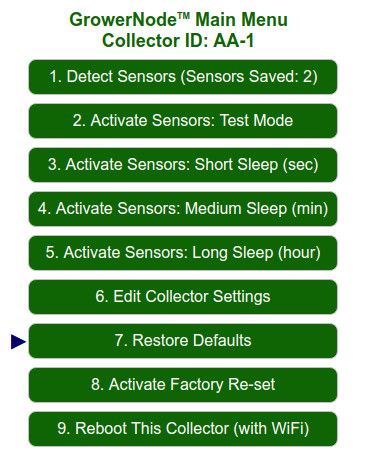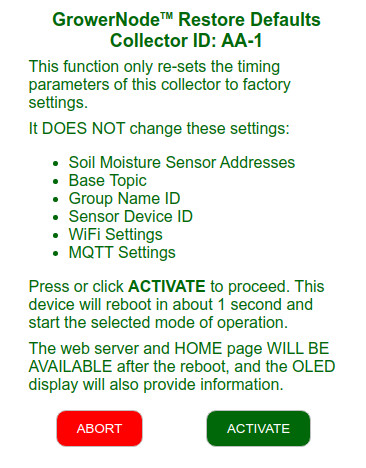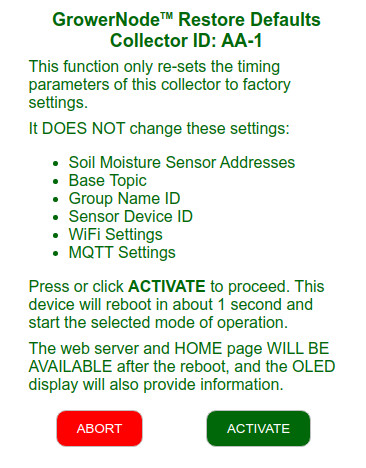 The Collector is highly configurable, and if you change the various timing parameters, this menu item will quickly restore the factory default timing. It does NOT change other settings; the results screen shows the list of the settings that it will restore to defaults.
We recommend that you follow the instructions from the beginning; here is the previous article if you haven't seen it yet (see the full article series at the bottom of this page).
You can purchase the soil moisture sensors, along with the Collector units in our sister DIY online store DIY online automation store.
We sincerely hope you enjoy our advanced technology products; if you have any questions, please contact us at any time!
Adrian Biffen
Senior Partner
GrowerNode™ Greenhouse Automation
G.R.O.W.S.™ System Article Series